Did you all have a good Valentine's Day? Did you take some fun pictures? Well, there are plenty of kits on sale today to scrap them with! Images are linked to the $2 bin at the store.
Scraps N Pieces has two kits with lots of hearts for sale today. Loads of Love and it's coordinating QP pack along with Family History, I am Doing It and it's BRAND NEW coordinating QP pack.
Ashley from Seal Scraps has two of her Valentine kits on sale today - Sealed With a Kiss and Love you Forever
Designs by Snowlady has her Valentine's collab kit – Love Story along with her Tea For Two kit for just $2 each today.
You can pick up Night and Day from Scrapteam 2008 along with her Needful Things collection
From AmyDane Designs you can pick up their Sizzling Hot kit (along with a coordinating freebie) as well as their Wish for Today kit which also has it's fair share of hearts in the kit.
B2N2 Scraps has put her Brights of Winter kit and her Rustic Charm kit on sale today, two great choices!
Designs by Christi has recently revamped her Jungle Princess kit – now you can get more elements and more papers for the great price of just $2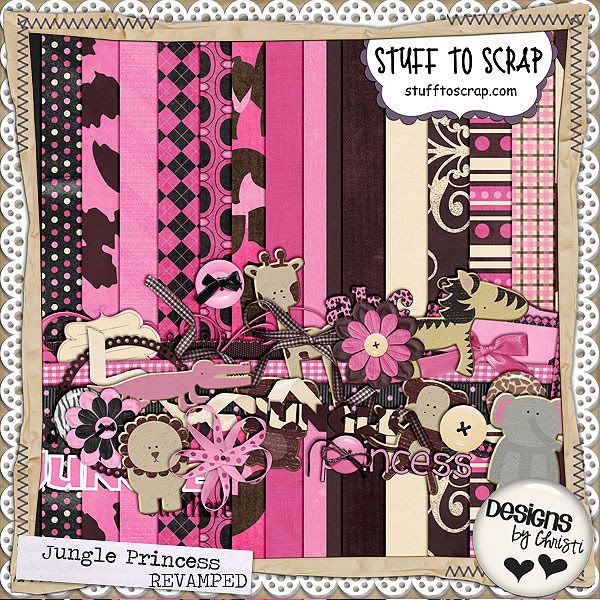 SAHM Scrapper has marked down her Choose the Right kit along with coordinating QP pack for you today.
If you missed the super fun speed scrap the other night hosted by Scrappin' Serenity, never fear, you can pick up her super cute prize Toadally Love You from the $2 bin today as well as her coordinating QP pack along with her other cute Valentine kit Candy Kisses which also has a coordinating QP pack.
Scrapalicious Cereal has a cute new Winter kit called Chill Out that you can pick up for $2 and has also thrown in her cute Gingerbread Lane kit for $2
Well, that's all I have for you today, but there are more $2 kits in the store today!